---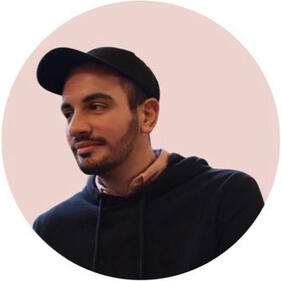 Christian Tooley
Hello! I'm Christian (he/him),
award-winning queer entrepreneur & innovation strategist in East London… when not fending to my cats, I also:
---
consult corporates on strategy (via business-model & tech innovation);

build new businesses end-to-end (from seed to scale);

advise & invest in founders (industry agnostic, from pre-seed to series a).
I wear many hats around the world… preferably baseball caps, but also as:
🚀 Founder & CEO
@ i³ investing💡 Senior Manager, EMEA
@ Bain & Company🌍 Global Shaper
@ World Economic Forum🌈 Many gay things with founders, investors, boards, policymakers, politicians, & global corporates🦄 Venture Scout, Investor,
Advisor & Builder
@ Backed VC, Landscape, Independent
(DM for seed investment & deal-flow)
Looking for investment? For seed investment inquiries (€500K - €5M), I'm open to pitches.

Underestimated founder or investors (investing in intersectionality) looking for community, deal-flow, & joint capital opportunities?

Evolving your industry via innovation & need advisory services?
Awards, Recognition, & Publications🏦 2021 Top 100
LGBT+ Future Leaders
@ Yahoo Finance
📬 If you're interested in any services or opportunities (via an 'official hat' or independently), ping me!
E2E Venture Building

Innovation Consulting

Venture Capital

Speaking, Facilitating, & Lecturing

Strategy & C-Suite Advisory

Angel Investing

Systems Thinking

Design Strategy

Startup & Founder Advisory

Global Board Portfolio

DEI & LGBTQ+ Advisory